Order your Signed Copy: £19.99
Your chance to purchase a copy of the Auto Reconnaissance CD, signed by Andy Tillison.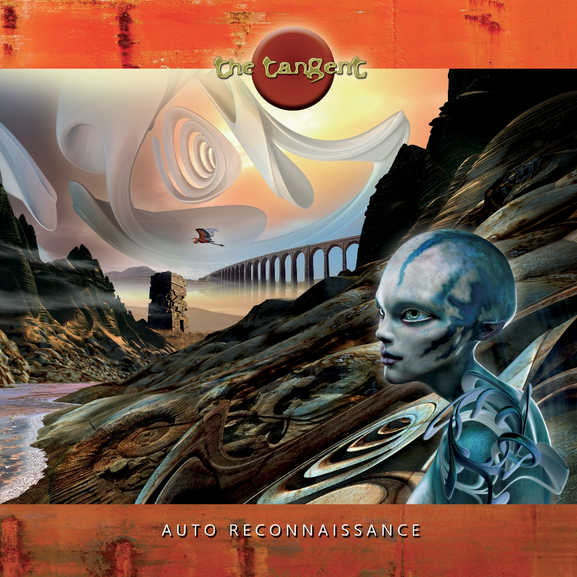 For Vinyl orders please visit either BURNING SHED or INSIDEOUT.DE
---
"Auto Reconnaissance" is the eleventh studio album by the Tangent. Bizarrely it's the first time the album has ever been made by the same lineup who made the preceding one "Proxy". It's around 75 minutes long at the time of writing, it may change in length (either way) depending on artistic decisions still to be taken.
The music is stylistically highly varied this time featuring three songs which can be described as being very pop-centric. However, these are dotted around an album which has a 28 minute long Prog Epic "Lie Back & Think Of England" filled with twists and turns a-plenty, and a 16 minute fusion journey through "Lost In New Jersey", plus the Prog Stomper "Life On Hold". Some of the bands darkest and heaviest moments and it's lightest and most joyful rub shoulders on this album.
This page helps you to order a signed CD. At Tangent Towers we do NOT handle Vinyl or take money for it. Vinyl is available from all the usual outlets after release, such as Amazon, Insideout and Burning Shed etc at conventional online/high street prices and in all the usual physical and digital formats.
All CDs ordered directly from this web site are signed by Andy Tillison.
In addition to the Tangent official release there are 2 more albums waiting in the wings; first of all the long awaited 3rd Tangent out-takes fan release in the same vein as "A Place On The Shelf" and L'Étagère Du Travail" and secondly a brand new album to follow the very popular "Exo-Oceans" from Andy's "Kalman Filter" project.
Both albums above are written and pretty much ready to go, we are still unsure about the format of these releases and a lot will depend on what we know is a difficult time for many music fans the world over. We may ask you for suggestions so watch this space!
Thank you for your fantastic support and friendship and we hope that you will enjoy the music; it is written from the heart for you and because of you always!