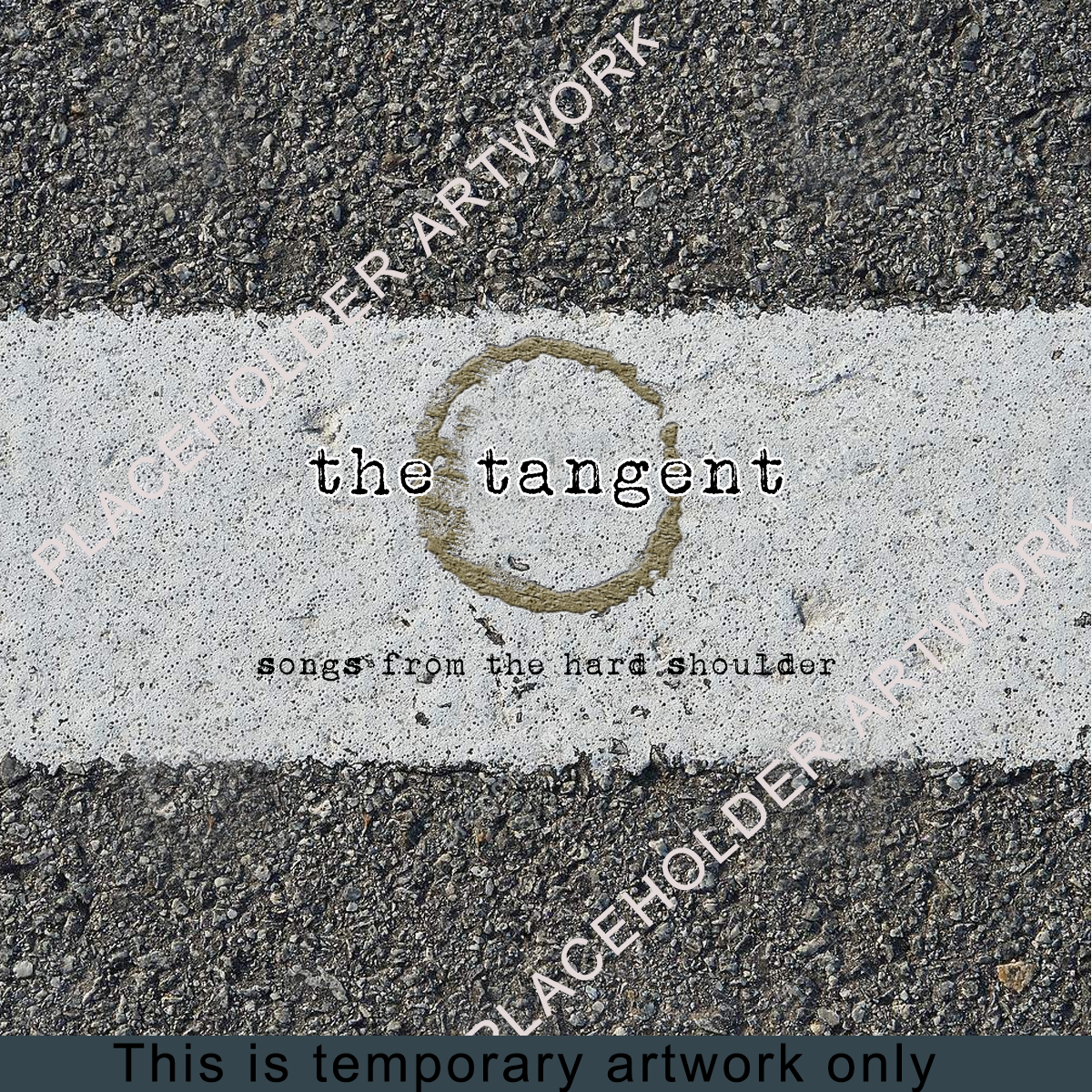 Songs From The Hard Shoulder
This page is made available to those who wish to contribute directly to the process of making our new album - and it's important to stress TWO things straight off:
1. This album will be available to pre-order at regular prices in the immediate run-up to the relase date (currently June 2022)
2. All pre-orders made from mainland Europe will be posted FROM mainland Europe.
We now have two price points for our pre-pre orders
1. "Pay The Wages" edition. This option at 37 G.B.P. is now our top priced offer. For this you are invited to hear special previews and alternative versions of the songs both before and after release (rolling updates) - starting as soon as we reply to your purchase via email (usually within 24 hours)
2. "Family Member" edition. This option at 25.00 is our basic advance pre-order which includes just the CD preorder for a signed copy of the CD.
POSTAGE IS INCLUDED IN THESE PRICES to all destinations
ALL options come complete with genuine gratitude from myself and all members of the Tangent for keeping this improbable band going against a hostile background of greedy streaming sites, piracy and little to no exposure in mainstream media outlets.
About Songs From The Hard Shoulder
"Songs From the Hard Shoulder" will be our twelfth album - and will be released during the 20th year of our existence as a band. The lineup will be as before, Myself, Luke, Jonas, Steve and Theo now indicating that we have only had one personnel change since 2014's "Spark In The Aether" that being the addition of Steve 3 and a half years ago now,.
Somewhere along the line I started referring to it in my own mind (not as a title) as "The Difficult Twelfth Album". This is a phrase normally reserved for second or third albums as a group decides where to focus on their career continuation. A twelfth album is usually just part of a long canon. Looking back over the bands who have got as far as a twelfth is interesting. I will open a separate thread to discuss twelfth albums by other artists, so please could we keep this thread based around our new album.
We've decided to make an album that is somewhat shorter than recent Tangent outings, (less than an hour). It's an album which I see as "Three Tracks and One More" The three tracks which are essentially the album are all quite long, dense and highly compositional - some of the most structured work we have done to date, in the way Earnest, Where are They Now and Perdu Dans Paris were structured songs/compositions.
Although what follows might sound a little downbeat when discussing the songs themes, I'd like to say that this album is predominantly "UP" in tone and is laced with hope like brandy on a great Christmas Pud.
The theme of the album lyrically is a return to a concept I first used on the second album by GFDD "Lifecycle". This is to write from the viewpoint of people on the metaphorical breakdown lane watching the rest of the world rush past and feeling endangered by the speeds and weights of the passing traffic.
**"The Changes" **which will open the album was written in the thick of Lockdowns around the world. For a while nearly everyone experienced these feelings, that life was somehow passing them by. Everyone feeling isolated, uncertain, at risk, wondering who they would never see again, whether they would ever see places, people, bands, football matches, cinemas and loved ones again. The song also references itself as a catharsis, a personal way out, a way to focus any optimism I was capable of feeling and solidify that optimism in a song - a song to give me my own hope. The song uses a mini story about The Tangekanic band in Germany trying to find a hotel after a gig we didn't get paid for - after a week of rehearsal and a journey of about 900 miles as a focus. The fact we were still laughing is of crucial importance. The lyric line in this song "Gonna need a lot of love if we want net-zero hate" probably coalesces the purpose of the album into a single line.
"GPS Vultures" is an instrumental piece and some of you will have seen my single episode of how it was written. There is more to come on that, but things have been in the way since making that episode and the TRT album was a major factor. This is not a sequel to GPS Culture, although it shares some of its structures. It like a kind of "variations on" rather than any kind of continuation. It's highly influenced by Swedish artists from the 70s like Bo Hansson, Flasket Brinner - and also by my go-to influences in Canterbury Style fusion like National Health, Supersister and Egg. It's a great fun Prog/Fusion romp that is in keeping with the "Doctor Livingstone", "Andalusian Skies" and "Music Inspired by Music Inspired by The Snow Goose"
"The Lady Tied To A Lamp Post" is the piece that has been in development the longest. Originally to have been another movement of "Le Sacre Du Travail" the enormity of that project did require some trimming. It never made it off the starting blocks and has just annoyed me for years. It is a very sobering piece that returns to the theme of homelessness that I explored from a very short personal experience of that on the "Down & Out" album. The "Lady" in question was a person I encountered in Leeds on my way home from a Christmas party in 2012. Dressed in rescued council worker hi viz orange waterproofs repaired with Gaffa she was tying herself to the lamp post so that she could sleep upright without falling over. The temperature was in the low minus figures and the wind was biting like a Doberman. I had the briefest of conversations with her and only had cigarettes to give her. The song looks at the absurdity of a "Red Haired Hippy" coming up to her, then heading out of town and writing songs about it instead of doing something practical and useful. Getting this piece to actually say what I wanted it to say has been a long time coming. Although its subject matter is nowhere near as glamorous as the story of "Earnest" and his fighter planes, the tale here is given a fictitious back story about what brought her to this place, and of course is keen to point out that she is very much one of US and not one of THEM.