I have been told that the Auto Reconnaissance CDs and Vinyls have arrived in the warehouse in Dortmund... so they EXIST!. This has to be good news. Of course I haven't seen any of them yet. Most of you guys know the drill, we'll get them delivered here with only a heartbeat in which to get them to you on time but we'll do our very best. One of our local Post Offices is On Alert - bizarrely I've had this watercolour painting of the very post office your CDs will be shipped from - for 10 years or so.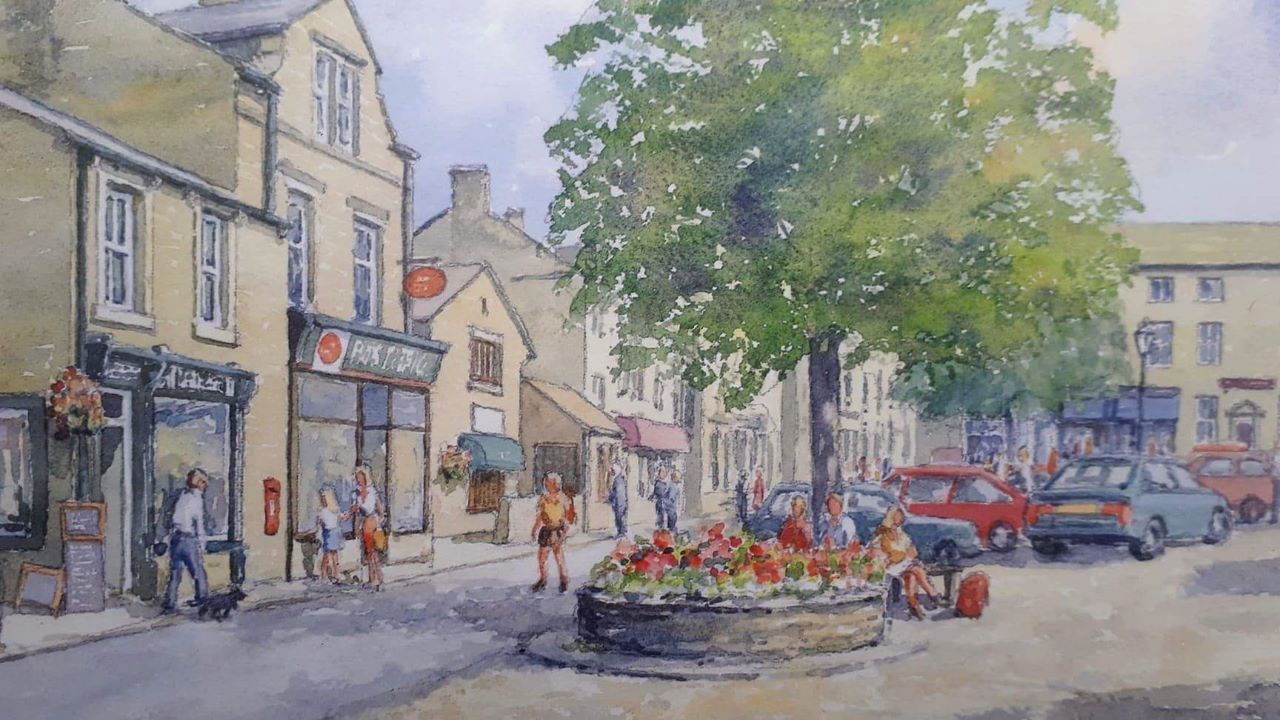 Your CD's journey starts here...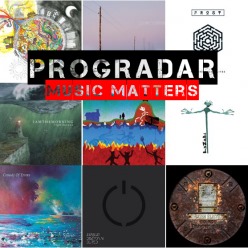 Some really good stuff happening, we seem to be gathering some radio play from our first Single "Life On Hold" on Radio Caroline... that's pretty cool actually hearing the band on the Medium Wave AM... the first reviews came in in the latter part of last week and we're off to a cracking start."The Tangent are a British progressive rock institution and every new album is eagerly awaited by the fans and, while every fan will have their own opinion, 'Auto Reconnaissance' is my favourite album from the band yet. Andy is on top form, his song writing is as sharp and clever as ever and he has gathered around him a group of musicians who seriously have no peers. A superb release and one which cements The Tangent's already exalted reputation." Read the review by Martin Hutchinson in full here.

"What you will always get is superb musicianship from some of prog's most respected artists, a sense of melody that creates insistent, sticky earworms, and lyrics that are sometimes personal, sometimes political, but always thought-provoking and seasoned with self-effacing humour." Read the full review by Kevan Furbank, here.
In case you missed them, we've had a couple of videos out recently, including one for our second "single" release "The Tower Of Babel" which was released on Friday last week.
Plus the "Teaser Trailer" for our epic track "Lie Back & Think Of England" (read the reviews above) and of course our first Single "Life On Hold"
COMING SOON
A new website that features all these links and info/articles about the album will go online later this week, Chris Elliott has been beavering away at it and thanks to him from all of us.
A 20 minute plus video interview with some new song snippets that I filmed for Insideout last month. IO will be showing it in bite size portions, but we're hoping to have the full interview here for you very soon and of course on the website.
There'll also be a look at the albums INNER picture (vinyl gatefold and CD Booklet) which is a portrait of the band by a new artist to the genre.... More soon!
In the meantime, best wishes to everyone on the group, so looking forward to this dropping on doormats - hopefully something to lift spirits in this rather odd summer/year.